Personal Trainer Certification Florida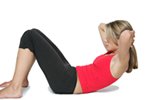 There are several good schools offering personal trainer certification in Florida. Our directory will help you find a great program that is convenient for you.
If you are considering a career change and becoming a personal trainer, you should take a hard look at some of the schools available in Florida. Of course, you can always study a textbook and watch a DVD, but nothing beats hands on face to face instruction.
The Florida personal trainer certification schools offer a range of programs that make the transition as easy as possible. From online certification programs to part-time diploma programs, there are plenty of choices of programs that fill fit with your needs.
And of course, there is always the full time degree programs to consider. But unless you are just coming out of High School, the thought of going back to school for years is daunting. Fortunately, most of these programs will help you become an effective personal trainer in under six months.
There are personal training schools in the following Florida cities:
Miami
Orlando
Fort Lauderdale
Sarasota
Fort Myers
West Palm Beach
Daytona
Lakeland
Port St. Lucie
---
ATI is a quick way to get going as a trainer and still has a decent hands on component to the course.
School:

ATI Career Training Center

Program:

Personal Fitness Trainer Certification

Locations:

Miami and Fort Lauderdale , Florida

Description:

This short program available from ATI will prepare you to take the NSCA certification exam. The course also includes a week long intensive hands on boot camp to build your practical experience. ATI is one of the few courses that does not require a high school diploma.

To receive more information about this program, click on your desired location above.
---
Although they are a national program with 23 locations nationwide, they are actually based in Orlando and offer a residential program from that location.
School:

Program:

Personal Trainer Diploma + Personal Trainer Certification + Nutrition Certification

Locations:

Orlando and Fort Lauderdale

Description:

Very popular comprehensive program combining classroom and hands on training. See our full review for details.

(Get Free Info Pack

-Orlando or Fort Lauderdale)
---
If you have the extra time to invest in a combination program, the Florida College of Natural Health will get you up to speed quickly. It is a huge advantage to have multiple skills so you can offer complimentary services to your clients as well as increase the chances that all of your time will be booked. They offer personal trainer certification in Miami, Fort Lauderdale, Orlando and Sarasota.
| School: | |
| --- | --- |
| Program: | Associates Degree, Massage and Physical Fitness |
| Locations: | Florida Locations: Fort Lauderdale, Orlando, Miami, Sarasota |
| Description: | This 1200 hour program combines knowledge of massage therapy with specific instruction in health related physical fitness. The massage therapy component addresses such areas as Swedish massage, human anatomy and physiology, hydrotherapy, and current allied modalities. The health-related fitness component of the program addresses the four entities of fitness: cardio-respiratory endurance, muscle strength, nutrition (body composition), and flexibility. Program prepares you to become licensed and certified in both disciplines allowing you to earn more revenue. (Get Free Info Pack) |
---
If you are near Sarasota, you should look into Heritage Education's personal trainer certification program. The national program is growing and is widely accepted by employers.
School:

Program:

Personal Trainer Program

Locations:

Denver, Colorado
Kansas City, Missouri.
Falls Church, Virginia
Fort Myers, Florida
Manassas, Virginia
Oklahoma City, OK

Description:

Personal trainer course includes classes that cover the business as well as the fitness aspects of a personal training career to make sure that students are fully prepared to make a living when they become personal trainers. Curriculum goes beyond most personal trainer certification programs to develop well-rounded professionals. (Get Free Info Pack)
---
Online Personal Trainer Certification Courses

You can take these online certification courses from anywhere. So if you are not near a city that has a personal training school, this is a good option.
| School: | |
| --- | --- |
| Program: | Certified Personal Trainer |
| Locations: | Online Course |
| Description: | ACTION Certification is making a bold statement by offering FREE Personal Trainer Certification. You can download their 300 page textbook, study and take the exam, all without paying them a cent. But most people will benefit from their package of extras they offer for $65 which includes unlimited online training classes, practice exams, instructor email support and more. (Read our ACTION Certification Review) (ACTION Web Site) |
---
| School: | |
| --- | --- |
| Program: | Personal Trainer Diploma |
| Locations: | Online Course |
| Description: | Another online personal training course that allows you to self study at your own pace. All exams are taken online and the curriculum uses a mixture of audio and video programs to compliment the textbook. The overall program including materials and exams is available for around $900 making it an economical choice and a quick way to get started in the industry. (Receive More Information) |
---
Navigation Guide: Home Page / Personal Trainer Certification Florida