Personal Trainer Certification Oregon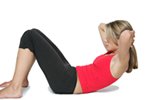 Oregonians sure appreciate the outdoors. And a hard core bunch get out and even train in the roughest of weather conditions.

As demand for Oregon personal trainers has risen, the schools offering personal trainer certification in Oregon have been scrambling to add programs in the area. As you might expect, most activity revolves around Portland. Ashmead College located in Tigard offers a very good personal training program. You can also take the program at their Tacoma campus. I have heard talk that they are considering making the program available at the Vancouver, WA campus which is a more convenient option for those living in Northern Portland and Southern Washington. If you are interested in the Vancouver campus, make sure you let them know you want them to offer the program on that campus when you request information.

If you aren't in the Portland metro area, there are a couple of online programs that you should look at. Pinnacle offers a solid online program that you can complete at your own pace. You should also explore the Penn Foster program as a basis of comparison.

And of course, there is always the full time degree programs to consider. But unless you are just coming out of High School, the thought of going back to school for years is daunting. Fortunately, most of these programs will help you become an effective personal trainer in under six months.
---
Personal Trainer Certification Oregon
| School: | |
| --- | --- |
| Program: | Personal Trainer Diploma + Personal Trainer Certification + Nutrition Certification |
| Locations: | Portland, OR |
| Description: | Widely available comprehensive program combining classroom and hands on training. See our full review for details. (Get Free Info Pack) |
---
Oregon Online Training Programs
You can take these online certification courses from anywhere. So if you are not near a city that has a personal training school, this is a good option.
| School: | |
| --- | --- |
| Program: | Certified Personal Trainer |
| Locations: | Online Course |
| Description: | ACTION Certification is making a bold statement by offering FREE Personal Trainer Certification. You can download their 300 page textbook, study and take the exam, all without paying them a cent. But most people will benefit from their package of extras they offer for $65 which includes unlimited online training classes, practice exams, instructor email support and more. (Read our ACTION Certification Review) (ACTION Web Site) |
---
| School: | |
| --- | --- |
| Program: | Personal Trainer Diploma |
| Locations: | Online Course |
| Description: | Another online personal training course that allows you to self study at your own pace. All exams are taken online and the curriculum uses a mixture of audio and video programs to compliment the textbook. The overall program including materials and exams is available for around $900 making it an economical choice and a quick way to get started in the industry. (Receive More Information) |
---
Read More about Personal Training Programs.
Personal Trainer School Index by State (in progress):
AZ - CA - CO - CT - FL - GA - IL - KS - MA - MI - MN - MO - NC - NJ - NM - NY - OH - OR - PA - TX - UT - VA - WA - Canada
Navigation Guide: Home Page / Personal Trainer Certification Oregon