Personal Training Schools Canada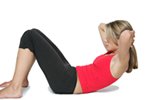 There are surprisingly few schools offering personal trainer certification in Canada. Fortunately the schools that do offer certification are good.
We were getting so many questions from our friends in Canada that we decided to create this page to give you a place to discuss personal training schools in Canada and the Canadian requirements for certification.
We continue to search for more options. You can post your reviews of personal training schools in Canada below. We will list the schools below including local schools and online programs.
---
Online Personal Trainer Certification Courses

You can take these online certification courses from anywhere. So if you are not near a location that has a personal training school, this is a good option.
| School: | |
| --- | --- |
| Program: | Certified Personal Trainer |
| Locations: | Online Course |
| Description: | ACTION Certification is making a bold statement by offering FREE Personal Trainer Certification. You can download their 300 page textbook, study and take the exam, all without paying them a cent. But most people will benefit from their package of extras they offer for $65 which includes unlimited online training classes, practice exams, instructor email support and more. (Read our ACTION Certification Review) (ACTION Web Site) |
---
| School: | |
| --- | --- |
| Program: | Personal Trainer Diploma |
| Locations: | Online Course |
| Description: | Another online personal training course that allows you to self study at your own pace. All exams are taken online and the curriculum uses a mixture of audio and video programs to compliment the textbook. The overall program including materials and exams is available for around $900 making it an economical choice and a quick way to get started in the industry. (Receive More Information) |
---
Personal Training Schools in Canada
This is a place to discuss personal training schools in Canada as well as getting certified in Canada.
Canada Personal Training Schools Discussion
Click below to discuss personal training schools Canada.

Professional Certification in Canada

I think all personal trainers should have formal academic training from a college or university in the subject matter by qualified educators. 6 weeks is …
Certifications Accepted in Canada

Hi, I am in the States right now, but will be moving back to Canada in a year or so and eager to get my certs now, before moving back. Is ACE/ ISSA and/or …
Navigation Guide: Home Page / Personal Training Schools Canada