How to take the Practice Exams?
Step 1: Logging in

Then hit the OK button.
If you do not see the login on the page (make sure you scroll down), then you likely need to install the free adobe flash player. Use the button below to go to adobe.com

Step 2: Answering a question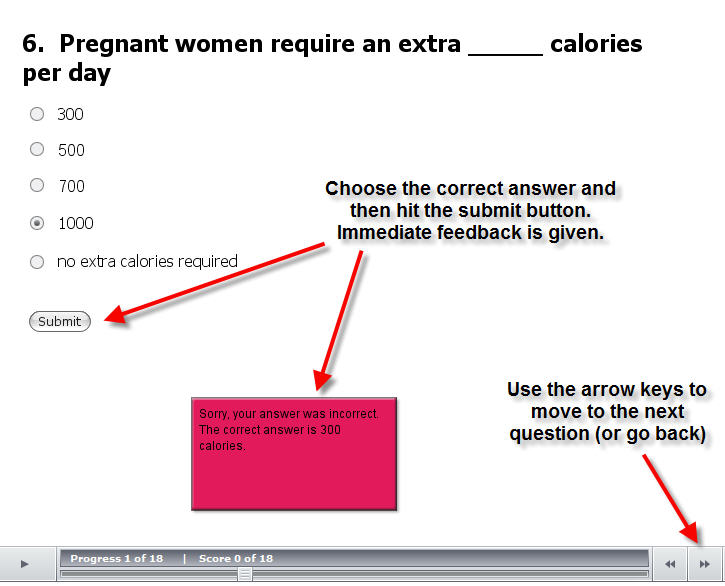 Step 3: Getting the results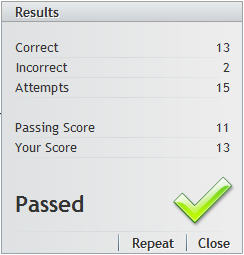 Once you click the right arrow after answering the last question, you will get a score report like the one shown above.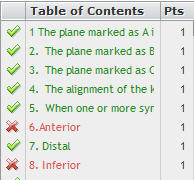 You can then use the back button (left arrow) to review the questions you got wrong. Or you can hit the repeat button to take the exam again.
The table of contents keeps track of the questions you got right and wrong. To view a question after it ha already been graded, you must use the arrow keys to scroll through the questions.