"Hi, I'm Katie. I created this web site to share tips and experiences on starting a personal training business. Each page allows you to learn from other trainers and share your tips too!" (about me)



Starting a Personal
Training Business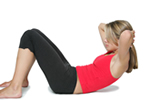 The only 100% Free resource for the Personal Training Community!
If you are considering becoming a personal trainer or starting a personal training business, our Step by Step Guides will lead you to success. Along the way you will learn from the experience of thousands of personal trainers who have successfully launched their own businesses.
So, Let's Get Started!


Step 1 - Is Personal Training Right for Me?
In Step 1 of our guide we evaluate personal training as a career option for you. We will answer questions like:
Do you have the qualities that make Trainers successful?
Can you handle working "Trainer hours"?
Do you want to work in a health club or run your own business?
How much money will you make?
How much will it cost to get started?
Can you handle the stress of starting a personal training business?
Your Result: Confidence in your new career decision.



Step 2 - Get Certified
The most important asset of your new business is you.
So it pays to get trained and certified. But how do you decide between all the certification programs?
Compare the major certification programs
Online courses versus Workshops
Free Practice Exams and Study Tips
Trainer Recommended certification programs
Pass the Test with our Exam Prep Course
Your Result: You will be a Certified Personal Trainer.

Step 3 - Get Ready to Run
In this step you will develop confidence in your new skills and prepare for starting a personal training business.
Build your exercise routines using our video tutorials
Learn from other Trainers
Practice on friends and family
Build your Confidence
Your Result: You will be ready to train clients.



Step 4 - Launch your business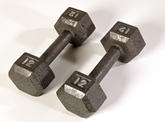 We start by determining if you are on the Employee Track or the Start your own Business Track. If you want to start by working for a gym or club, we will:
Build your resume
Target the Job you want
Prepare you for the Interview
Your Result: You Get the Job !

If you are starting a personal training business independently, together we will:
Develop your Business Plan
Create a Marketing Strategy
Determine your Budget
Find a suitable location for your business
Take care of legal and tax requirements
Find liability insurance
Acquire Software to automate your business
Your Result: Your Business Launches!



Step 5 - Train Smarter
Personal training is a competitive industry. To grow your business you need to be smarter than the competition.
The most successful personal trainers are the ones who consistently provide high value services to their clients while maintaining a high level of communication between training sessions. While this is easy at first, it quickly becomes very challenging to do when you start adding more clients.
I recognized that I needed better tools to help me provide benefits to my clients even when I am not around. So we developed the Complete Training System, our web based system that automates every facet of personal training.
It includes client assessment, medical, health and lifestyle screenings and automates the collection and storage of all your critical paperwork while reducing risk for you.
It automates the process of designing resistance, cardio, and flexibility programs for your clients.
It allows personal trainers to provide safe and risk-free nutritional guidance, meal planning, and calorie tracking for their clients.
And it's a personalized web portal for every one of your clients, making it easy for them to track their progress, communicate with you, and book their next training session with you.
And a whole lot more features You can Explore for Free!

The Complete Training System opens up new revenue streams for personal trainers.
You can add high value nutritional services and online training. You can charge your clients a fee for these services or use them to set you apart from your competition.
Your Result: More Value for your Clients, Loyal Customers for You

Not Sure Where to Start?
Take our three minute Video Tour or start at Step 1 and just follow the onscreen navigation. I will take you through the guide one page at a time. But if you want to see what's coming next or skip ahead, review our entire program in our sitemap.