Personal Trainer Certification Chicago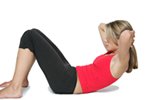 There are surprisingly few schools offering personal trainer certification in Chicago. Fortunately the schools that do offer certification are good.

If you are living in Illinois and interested in starting a new career as a personal trainer, choosing your certification program is your biggest concern. Many of the national providers offer short weekend workshops in Chicago as part of their certification programs. While these will help you pass a certification test, two days of group instruction will not prepare you sufficiently for your career. Can you imagine if airplane pilots only had to take a weekend workshop and then pass a test in order to fly!

That's where personal training schools come in. They fill the gap between the workshop and the four year degree programs offered at some Universities. These career programs usually last from a few months to get a diploma and your personal training certification to two years for a full Associate's degree.

The choice is yours...and depending on your circumstances you should consider investing the time to get trained properly. I don't think anybody really sets out to be a "lousy" personal trainer, its just the short cuts they take along the way that makes them bad.

So here are some of programs available for personal trainer certification in Chicago. Starting with the online programs.
---
Online Personal Trainer Certification Courses

You can take these online certification courses from anywhere. So if you are not near a city that has a personal training school, this is a good option.
| School: | |
| --- | --- |
| Program: | Certified Personal Trainer |
| Locations: | Online Course |
| Description: | ACTION Certification is making a bold statement by offering FREE Personal Trainer Certification. You can download their 300 page textbook, study and take the exam, all without paying them a cent. But most people will benefit from their package of extras they offer for $65 which includes unlimited online training classes, practice exams, instructor email support and more. (Read our ACTION Certification Review) (ACTION Web Site) |
---
| School: | |
| --- | --- |
| Program: | Personal Trainer Diploma |
| Locations: | Online Course |
| Description: | Another online personal training course that allows you to self study at your own pace. All exams are taken online and the curriculum uses a mixture of audio and video programs to compliment the textbook. The overall program including materials and exams is available for around $900 making it an economical choice and a quick way to get started in the industry. (Receive More Information) |
---
If you are looking to get your certification in the Chicago area, you should check out the National Personal Training Institute. Its a solid program with facilities in Skokie, Lisle and Chicago. NPTI is a nationally recognized school with 23 locations across the country. You actually earn a diploma that is recognized by the State of Illinois at the end of your program along with certifications in personal training and nutrition.
| School: | |
| --- | --- |
| Program: | Personal Trainer Diploma + Personal Trainer Certification + Nutrition Certification |
| Locations: | 23 locations including Chicago, Skokie and Lisle, IL |
| Description: | Very popular comprehensive program combining classroom and hands on training. See our full review for details. (Get Free Info Pack) |
---
If you have the time to invest in a full bachelor's degree or a two year Associate's degree program, RMC may be worth a look.
| School: | Robert Morris College (RMC) |
| --- | --- |
| Program: | Undergraduate in Physical Education, Health and Fitness, Sport and Fitness Management. Associates Degree in Fitness and Exercise. |
| Locations: | Chicago, Illinois |
| Description: | Rigorous training combined with academics will prepare you for a wide range of exciting career opportunities that support both the mind and body. Emphasis is placed on key concepts for designing and conducting fitness programs, exercise science theory and training principles. |
---
Navigation Guide: Home Page / Personal Trainer Certification Chicago