Bally Total Fitness Jobs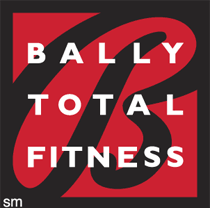 If you are newly certified as a personal trainer chances are you are going to end up working for one of the major gyms.
With hundreds of locations across the world, 24 hour fitness, Bally Total Fitness and Gold's gym are dominating the industry.
In fact if you browse our Personal Training Job Board, you will see it is packed with these types of entry level jobs.
Browse Personal Training Jobs
24 Hour Fitness - Bally Total Fitness - Gold's Gym - All Others
But with so many Bally Total Fitness jobs available you can't help but wonder why...
Is demand really that strong for new personal trainers, or does Bally Total Fitness struggle to retain personal trainers in their jobs? Do these entry level personal trainer jobs leave room for a career path in the industry or are you forced to move on and start your own personal training business? What are the pay raises like, and how about the fringe benefits?
These types of questions can only be answered by people with first hand experience working for Bally Total Fitness. And while policies and management may differ slightly by location, you can learn a lot by discussing what other personal trainers say about their Bally Total Fitness jobs.
So check out what personal trainers are saying about Bally Total Fitness below. And if you work for Bally Total Fitness, tell us what you think of the job using the form below.
Have you worked for Bally Total Fitness?
Here's your chance to tell all about Bally Total Fitness Jobs. What was it like working for them, how was the pay and benefits, are you happy, why did you leave, etc.?
Bally Total Fitness Jobs Insider Tips
Its nice to have a friend on the inside who can tell you about the job before you apply. Click on each tip to read and rate the comments submitted by our readers. If you disagree with what somebody has said, tell us what you think by leaving your comments.
---
Next Page: Getting Hired - Personal Trainer Interview Questions
Navigation Guide: Home Page / Step 3 Index / Bally Total Fitness Jobs