Colorado Personal Trainer Certification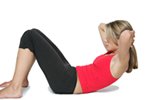 There are several good Colorado personal trainer certification schools.

Good personal training schools are within reach for Colorado residents. And there are even courses you can take online for people located in remote areas. Whatever your situation, choosing the best Colorado personal trainer certification program is a critical task.

Make sure you shop around and compare programs. If you have a lousy certification, you will likely be a lousy trainer. Look at the good trainers in your area. You will find that they have continually invested in themselves through education and self study. If you intend to have a personal training career over the long term, do yourself a favor and prepare for it properly.

Fortunately, these programs are quick, convenient and cost effective. You should be able to complete most of them in 4 to 6 months even if you are working part time. The programs offer flexible hours and class times while the online certification programs allow you to work at your own pace.

My top pick of the Colorado personal trainer certification programs would be the program offered by NPTI. You just can't beat 250 hours of on hands instruction. The two independently owned NPTI locations exceed even the great curriculum offered by NPTI nationwide. You should also compare it against the program offered by Heritage. The Heritage personal trainer program is offered in several states, widely recognized, and goes a long way toward preparing you to become a personal trainer. And if online training is your only option, Pinnacle has a respectable program.

So here are some of programs available for Colorado personal trainer certification.
---
Colorado Personal Trainer Certification Programs
School:

Program:

Professional Fitness Trainer Diploma — (22 weeks: diploma + NASM CPT and CES)

Advanced Professional Fitness Trainer Diploma — (30 weeks: diploma + NASM CPT, CES and PES)

Locations:

Denver: Centennial and Westminster, Colo.

Description:

Life Time Fitness and the National Academy of Sports Medicine (NASM) have partnered to develop the Life Time Academy, a best-in-class professional career-training school for personal trainers. The Life Time Academy is the only school to offer two comprehensive new training programs, offering a unique combination of classroom and practical, real-life experience. The LTA was formed to help students gain the skills and expertise necessary to achieve academic, personal and professional success through career certification in a "healthy way of life" field. (Receive More Information)
---
School:

Program:

Personal Trainer Program

Locations:

Denver, Colorado
Kansas City, Missouri.
Falls Church, Virginia
Fort Myers, Florida
Manassas, Virginia
Oklahoma City, OK

Description:

Personal trainer course includes classes that cover the business as well as the fitness aspects of a personal training career to make sure that students are fully prepared to make a living when they become personal trainers. Curriculum goes beyond most personal trainer certification programs to develop well-rounded professionals. (Get Free Info Pack)
---
Online Certification Programs
These online program are well suited for people with work or family commitments.
| School: | |
| --- | --- |
| Program: | Certified Personal Trainer |
| Locations: | Online Course |
| Description: | ACTION Certification is making a bold statement by offering FREE Personal Trainer Certification. You can download their 300 page textbook, study and take the exam, all without paying them a cent. But most people will benefit from their package of extras they offer for $65 which includes unlimited online training classes, practice exams, instructor email support and more. (Read our ACTION Certification Review) (ACTION Web Site) |
---
| School: | |
| --- | --- |
| Program: | Personal Trainer Diploma |
| Locations: | Online Course |
| Description: | Another online personal training course that allows you to self study at your own pace. All exams are taken online and the curriculum uses a mixture of audio and video programs to compliment the textbook. The overall program including materials and exams is available for around $900 making it an economical choice and a quick way to get started in the industry. (Receive More Information) |
---
Read More about Personal Training Programs.
Personal Trainer School Index by State (in progress):
AZ - CA - CO - CT - FL - GA - IL - KS - MA - MI - MN - MO - NC - NJ - NM - NY - OH - OR - PA - TX - UT - VA - WA - Canada
Navigation Guide: Home Page / Colorado Personal Trainer Certification