Georgia Personal Trainer Certification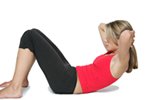 If you live anywhere near Atlanta, you have several good personal training certification programs in the Atlanta suburbs.

And even if you are not in the Atlanta metro area, the online programs and weekend workshop options may work for you. This page will give you all of your options.

Choosing a personal trainer certification program is the first major decision you have to make in your new career. If you take short cuts on your education, you won't be an effective trainer. Do you want a doctor with 8 years of medical training or one with a 20 hour correspondence course? You would be able to tell the difference, and so will your clients.

Make sure you shop around and compare programs. It is a buyer's market with lots of choice. You can go with a national player like NPTI which puts a strong emphasis on hands-on training. Or you can go with one of the online programs which have a strong curriculum but with less emphasis on the practical application. Either way you will become a certified personal trainer and with NPTI you also earn a diploma that is accredited by the State of Georgia.

My top pick of the Georgia personal trainer certification programs would be NPTI. The six month program will really prepare you for a long term career. If you can't commit to the part-time hours of a face to face instruction program, or if you are not near one of their locations, go with one of the online providers. Pinnacle has a respectable program.

So here are some of programs available for Georgia personal trainer certification.
---
Georgia Personal Trainer Certification Programs
| School: | |
| --- | --- |
| Program: | Personal Trainer Diploma + Personal Trainer Certification + Nutrition Certification |
| Locations: | Alpharetta, GA (North Atlanta) and McDonough, GA (South Atlanta) |
| Description: | Widely available comprehensive program combining classroom and hands on training. See our full review for details. (Get Free Info Pack) |
---
Online Certification Programs
If you are not in the Atlanta area, or if you need to study at your own pace, one of these online certification programs will suit you.
| School: | |
| --- | --- |
| Program: | Certified Personal Trainer |
| Locations: | Online Course |
| Description: | ACTION Certification is making a bold statement by offering FREE Personal Trainer Certification. You can download their 300 page textbook, study and take the exam, all without paying them a cent. But most people will benefit from their package of extras they offer for $65 which includes unlimited online training classes, practice exams, instructor email support and more. (Read our ACTION Certification Review) (ACTION Web Site) |
---
| School: | |
| --- | --- |
| Program: | Personal Trainer Diploma |
| Locations: | Online Course |
| Description: | Another online personal training course that allows you to self study at your own pace. All exams are taken online and the curriculum uses a mixture of audio and video programs to compliment the textbook. The overall program including materials and exams is available for around $900 making it an economical choice and a quick way to get started in the industry. (Receive More Information) |
---
Read More about Personal Training Programs.
Personal Trainer School Index by State (in progress):
AZ - CA - CO - CT - FL - GA - IL - KS - MA - MI - MN - MO - NC - NJ - NM - NY - OH - OR - PA - TX - UT - VA - WA - Canada
Navigation Guide: Home Page / Georgia Personal Trainer Certification