Pennsylvania Personal Trainer Certification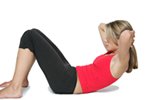 There are a few good personal training schools scattered across Pennsylvania including Philadelphia, Pittsburgh and York.

And if you are not near one of those locations, there are several good online personal trainer certification programs to choose from.

We are very fortunate these days to be able to have a choice when getting our personal trainer certification. A few years ago you would be lucky to find more than one school in a state and online certification options just didn't exist. But with the boom in fitness, healthy living, and specifically the demand for personal trainers, Pennsylvania personal trainer certification schools keep popping up.

Selecting the right certification program is a very personal decision. You need to go where you are going to be comfortable so it pays to shop around. You can go with a national player like NPTI which puts a strong emphasis on hands-on training and practical business skills, plus a diploma that is accredited by the State of Pennsylvania. Or you can go with one of the online programs which have a strong curriculum but with less emphasis on the practical side. Either way you will become a certified personal trainer and ready to start your new career.

If you are near Philly, my recommendation of the Pennsylvania personal trainer certification programs would be NPTI. The six month program will really give you the technical and business skills necessary for a successful long term career. If you can't commit to the part-time hours of a face to face instruction program, or if you are not near one of their locations, go with one of the online providers. Pinnacle has a respectable program.

So here are some of programs available for Pennsylvania personal trainer certification.
---
Pennsylvania Personal Trainer Certification Programs
| School: | |
| --- | --- |
| Program: | Personal Trainer Diploma + Personal Trainer Certification + Nutrition Certification |
| Locations: | Philadelphia, PA |
| Description: | Widely available comprehensive program combining classroom and hands on training. See our full review for details. (Get Free Info Pack) |
---
| School: | Chatham Online |
| --- | --- |
| Program: | Graduate, Certificate, Undergraduate in Physical Education, Exercise Science, Health and Fitness, Physical Education and Health |
| Locations: | Pittsburgh, Pennsylvania |
| Description: | The exercise science major prepares students for professional practice in a variety of fields including exercise physiology, exercise and fitness training, hospital-based and corporate wellness programming, and sports medicine, as well as preparation for graduate study in physical therapy, medicine, and other health science programs. |
---
| School: | York College |
| --- | --- |
| Program: | Bachelors degree, Sports Management |
| Locations: | York, Pennsylvania |
| Description: | This personal trainer school recognizes the varied career opportunities in the field of sport and prepares students by requiring them to take courses reflective of the breadth of the sport management field. |
---
Online Certification Programs
If you are not near Philadelphia, Pittsburgh, or York, or if you need to study at your own pace, one of these online certification programs will suit you.
| School: | |
| --- | --- |
| Program: | Certified Personal Trainer |
| Locations: | Online Course |
| Description: | ACTION Certification is making a bold statement by offering FREE Personal Trainer Certification. You can download their 300 page textbook, study and take the exam, all without paying them a cent. But most people will benefit from their package of extras they offer for $65 which includes unlimited online training classes, practice exams, instructor email support and more. (Read our ACTION Certification Review) (ACTION Web Site) |
---
| School: | |
| --- | --- |
| Program: | Personal Trainer Diploma |
| Locations: | Online Course |
| Description: | Another online personal training course that allows you to self study at your own pace. All exams are taken online and the curriculum uses a mixture of audio and video programs to compliment the textbook. The overall program including materials and exams is available for around $900 making it an economical choice and a quick way to get started in the industry. (Receive More Information) |
---
Read More about Personal Training Programs.
Personal Trainer School Index by State (in progress):
AZ - CA - CO - CT - FL - GA - IL - KS - MA - MI - MN - MO - NC - NJ - NM - NY - OH - OR - PA - TX - UT - VA - WA - Canada
Navigation Guide: Home Page / Pennsylvania Personal Trainer Certification