Minnesota Personal Trainer Certification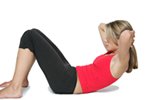 You wouldn't normally think of Minnesota as a hotbed of personal training activity, but if you live in Minnesota you have the choice of four major certification programs plus the usual online options.

The boom in the personal training industry is fueling record demand for personal trainers. And the Minnesota personal trainer certification schools have really stepped up to meet that demand. We are very fortunate that we have a choice of several quality programs where in the past you were forced to attend an out of state certification program.

If you live near the Minneapolis St. Paul area, NPTI is a natural choice. Their six month hands on diploma program will give you the technical skills and the business skills required for a great personal training career. And now their diploma is accredited by the State of Minnesota.

If you are near Duluth, you can check out DBU's Associate degree program in Exercise Science. While the program will take longer that six months, the degree will give you the flexibility to do a lot of different jobs in the fitness industry.

The Minnesota Business School offers programs at 8 different campuses making it a convenient choice for many.

But if you can't find a location near you, or require the flexibility to study at your own pace, several reputable online programs are available in Minnesota.

So here are some of programs available for Minnesota personal trainer certification.
---
Minnesota Personal Trainer Certification Programs
School:

Program:

Professional Fitness Trainer Diploma — (22 weeks: diploma + NASM CPT and CES)

Advanced Professional Fitness Trainer Diploma — (30 weeks: diploma + NASM CPT, CES and PES)

Locations:

Twin Cities: St. Louis Park, MN

Description:

Life Time Fitness and the National Academy of Sports Medicine (NASM) have partnered to develop the Life Time Academy, a best-in-class professional career-training school for personal trainers. The Life Time Academy is the only school to offer two comprehensive new training programs, offering a unique combination of classroom and practical, real-life experience. The LTA was formed to help students gain the skills and expertise necessary to achieve academic, personal and professional success through career certification in a "healthy way of life" field. (Receive More Information)
---
| School: | |
| --- | --- |
| Program: | Personal Trainer Diploma + Personal Trainer Certification + Nutrition Certification |
| Locations: | Brooklyn Park , MN (Minneapolis St. Paul) |
| Description: | Widely available comprehensive program combining classroom and hands on training. See our full review for details. (Get Free Info Pack) |
---
| School: | Lake Superior State University |
| --- | --- |
| Program: | Associates Degree in Personal Fitness Trainer or Exercise Test Technologist |
| Locations: | Sault Ste. Marie, Michigan |
| Description: | This degree prepares you for entry-level positions in the health and fitness industry. Specific course work and experiences prepare you to be certified by the American College of Sports Medicine as an Exercise Leader or an Exercise Test technologist, as well as certification by the National Strength and Conditioning Association as a Certified Personal Trainer. Students develop fitness assessment skills with current technologies employed for anthropometric, cardiovascular and metabolic functioning. |
---
School:

Minnesota School of Business

Program:

Certificate Health Fitness Specialist. Undergraduate in Physical Education, Health and Fitness, Kinesiology and Exercise Science.

Locations:

Brooklyn Center, MN
Blaine, MN
Plymouth, MN
Richfield, MN
Rochester, MN
Shakopee, MN
St. Cloud, MN
Oakdale, MN - Globe

Description:

Provides the student with the knowledge, technical skills and work habits required for entry level positions in the health, fitness and wellness industry, and to provide the student with the skills necessary for career advancement.
---
Online Certification Programs
If you need the flexibility to study at your own pace, one of these online certification programs will suit you.
| School: | |
| --- | --- |
| Program: | Certified Personal Trainer |
| Locations: | Online Course |
| Description: | ACTION Certification is making a bold statement by offering FREE Personal Trainer Certification. You can download their 300 page textbook, study and take the exam, all without paying them a cent. But most people will benefit from their package of extras they offer for $65 which includes unlimited online training classes, practice exams, instructor email support and more. (Read our ACTION Certification Review) (ACTION Web Site) |
---
| School: | |
| --- | --- |
| Program: | Personal Trainer Diploma |
| Locations: | Online Course |
| Description: | Another online personal training course that allows you to self study at your own pace. All exams are taken online and the curriculum uses a mixture of audio and video programs to compliment the textbook. The overall program including materials and exams is available for around $900 making it an economical choice and a quick way to get started in the industry. (Receive More Information) |
---
Read More about Personal Training Programs.
Personal Trainer School Index by State (in progress):
AZ - CA - CO - CT - FL - GA - IL - KS - MA - MI - MN - MO - NC - NJ - NM - NY - OH - OR - PA - TX - UT - VA - WA - Canada
Navigation Guide: Home Page / Minnesota Personal Trainer Certification