Virginia Personal Trainer Certification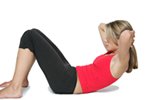 Virginia has always been a hot spot for personal training. So it is no surprise that their are several Virginia personal trainer certification schools to choose from.

In fact, there are more personal training schools in Virginia than Washington DC. Falls Church is the epicenter of activity with two personal training schools. If you go a little further out, you will find another in Manassas. But don't worry if these locations don't suit you, Virginia residents can also enroll in online personal trainer certification programs.

It is important for you to do your research. Your knowledge and experience is your prime selling point as a personal trainer. So the more you know, the more you can benefit your clients. Over time, this translates into demand and higher salary for you. Don't skimp on your education. You will not last long as a personal trainer if you do.

It is really tough to make a recommendation because there are several top Virginia personal trainer certification programs. Heritage has a strong local reputation and solid program. NPTI has a more National profile and is considered a top program. And if online training is your preference, it is too close to call between Pinnacle and Penn Foster.

Whichever one you go with, you should budget about six months time to get up and running as a personal trainer. That sure beats a four year degree program. So here are some of programs available for Virginia personal trainer certification.
---
Virginia Personal Trainer Certification Programs
| School: | |
| --- | --- |
| Program: | Personal Trainer Program |
| Locations: | Falls Church, Virginia and Manassas, Virginia plus locations in four other states. |
| Description: | Personal trainer course includes classes that cover the business as well as the fitness aspects of a personal training career to make sure that students are fully prepared to make a living when they become personal trainers. Curriculum goes beyond most personal trainer certification programs to develop well-rounded professionals. (Get Free Info Pack) |
---
| School: | |
| --- | --- |
| Program: | Personal Trainer Diploma + Personal Trainer Certification + Nutrition Certification |
| Locations: | Falls Church and Vienna VA |
| Description: | Widely available comprehensive program combining classroom and hands on training. See our full review for details. (Get Free Info Pack) |
---
Online Certification Programs
If you are not in the Washington DC metro area, or if you prefer the flexibility of an online course, one of these certification programs will suit you.
| School: | |
| --- | --- |
| Program: | Certified Personal Trainer |
| Locations: | Online Course |
| Description: | ACTION Certification is making a bold statement by offering FREE Personal Trainer Certification. You can download their 300 page textbook, study and take the exam, all without paying them a cent. But most people will benefit from their package of extras they offer for $65 which includes unlimited online training classes, practice exams, instructor email support and more. (Read our ACTION Certification Review) (ACTION Web Site) |
---
| School: | |
| --- | --- |
| Program: | Personal Trainer Diploma |
| Locations: | Online Course |
| Description: | Another online personal training course that allows you to self study at your own pace. All exams are taken online and the curriculum uses a mixture of audio and video programs to compliment the textbook. The overall program including materials and exams is available for around $900 making it an economical choice and a quick way to get started in the industry. (Receive More Information) |
---
Read More about Personal Training Programs.
Personal Trainer School Index by State (in progress):
AZ - CA - CO - CT - FL - GA - IL - KS - MA - MI - MN - MO - NC - NJ - NM - NY - OH - OR - PA - TX - UT - VA - WA - Canada
Navigation Guide: Home Page / Virginia Personal Trainer Certification