Washington Personal Trainer Certification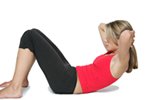 Most of the personal training schools in Washington are concentrated around the Seattle Tacoma Area.

But if you are in Southern Washington, you may be able to reach the various schools in Portland.

With the growth of the personal training industry I would expect even more Washington personal trainer certification programs to appear. Currently Ashmead College offers their personal trainer program at two of its campuses but is considering expanding the program to all four locations. This would greatly enhance the availability of Washington personal trainer certification training.

If you are In the Seattle area you have the benefit of choice. NPTI, the top national certification school offers its hands on diploma and certification program at its Bellevue location. And with the addition of Washington state accreditation for its personal training diploma, NPTI continues to gain respect.

If you are closer to Tacoma, Ashmead College's program is based at their Fife campus. While its program is longer than NPTI's, it covers the entire fitness industry and is not limited to just personal training. This can be a smart choice if you are not sure how you want your career to progress.

And of course, if these programs don't suit you, the online certification programs offer a convenient alternative for those who are motivated to become personal trainers but may have competing work and family commitments.

So here are some of programs available for Washington personal trainer certification.
---
Washington Personal Trainer Certification Programs
| School: | |
| --- | --- |
| Program: | Personal Trainer Diploma + Personal Trainer Certification + Nutrition Certification |
| Locations: | Bellevue, WA (Seattle) |
| Description: | Widely available comprehensive program combining classroom and hands on training. See our full review for details. (Get Free Info Pack) |
---
Online Certification Programs
If you are not near Seattle or Tacoma, or if you need to study at your own pace, one of these online certification programs will suit you.
| School: | |
| --- | --- |
| Program: | Certified Personal Trainer |
| Locations: | Online Course |
| Description: | ACTION Certification is making a bold statement by offering FREE Personal Trainer Certification. You can download their 300 page textbook, study and take the exam, all without paying them a cent. But most people will benefit from their package of extras they offer for $65 which includes unlimited online training classes, practice exams, instructor email support and more. (Read our ACTION Certification Review) (ACTION Web Site) |
---
| School: | |
| --- | --- |
| Program: | Personal Trainer Diploma |
| Locations: | Online Course |
| Description: | Another online personal training course that allows you to self study at your own pace. All exams are taken online and the curriculum uses a mixture of audio and video programs to compliment the textbook. The overall program including materials and exams is available for around $900 making it an economical choice and a quick way to get started in the industry. (Receive More Information) |
---
Read More about Personal Training Programs.
Personal Trainer School Index by State (in progress):
AZ - CA - CO - CT - FL - GA - IL - KS - MA - MI - MN - MO - NC - NJ - NM - NY - OH - OR - PA - TX - UT - VA - WA - Canada
Navigation Guide: Home Page / Washington Personal Trainer Certification