Getting Started as a Personal Trainer
We are here to help you become a personal trainer. Just follow the steps below!
There are two requirements that you need to satisfy before becoming a personal trainer. They are
1) Getting Educated, and

2) Getting Certified.
And as you already know, there are a lot of options for both.


Getting Educated

We start the process with your education because you won't be able to pass the various certification exams without a solid understanding of concepts like anatomy, biomechanics, client assessment, program design, safety and legal issues.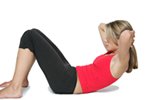 Your options for getting educated range from self study, short diploma programs (usually 3 to 6 months), and full degree programs (2 year and 4 year options).

While many trainers think they can skip this step and go directly to getting certified, we find that these trainers struggle with the certification process and more importantly, they struggle in their new careers. Without a solid foundation of knowledge and skills, it is very difficult to give a valuable service to your clients. Poorly educated trainers tend to lose clients after a few sessions rather than building long term cash flow.

How to Select an Education Provider

I have broken down the research process into these easy steps. Don't rush, be thorough... It will cost you a lot of wasted time and money if you have to change schools.

1) Review all of the listings for the personal training schools below using our convenient search tool to the left.

2) For schools that interest you, follow the links and fill out each form to request more information about their program. They will contact you with detailed information about their program.
Or try browsing schools by state:
Personal Trainer School Index by State (in progress):
AZ - CA - CO - CT - FL - GA - IL - KS - MA - MI - MN - MO - NC - NJ - NM - NY - OH - OR - PA - TX - UT - VA - WA - Canada


3) This is where it gets challenging. You have to sort through all the material and try to choose a handful of schools (no more than three) that really interest you.

4) Contact each school directly and make an appointment to visit with the admissions staff. They should give you a tour of the school and answer any questions you have. If a school is reluctant to answer certain questions you should consider that a warning flag.

5) If you are still interested in the program, make an appointment to observe a class in session (or attend an online session). Don't be afraid to ask questions of the students and instructors after class. This step should help you determine what school "feels" the best to you. Schools should give you as much access as you need (without violating the privacy of its students).

6) Decision Time! Hopefully there is a strong front runner to make your decision easier. But if you are stuck between two choices, you may want to repeat step 5 again.



Getting Certified
The next step will be selecting your certification provider. There are many to choose from. If you are planning on working as an employee in a gym, the safest bet will be to stick with an NCCA accredited provider (you can compare the NCCA accredited programs here). This is not because they are necessarily better, but they are more widely recognized in the industry.
You can also check out popular online programs below if:
| School: | |
| --- | --- |
| Program: | Certified Personal Trainer |
| Locations: | Online Course |
| Description: | ACTION Certification is making a bold statement by offering FREE Personal Trainer Certification. You can download their 300 page textbook, study and take the exam, all without paying them a cent. But most people will benefit from their package of extras they offer for $65 which includes unlimited online training classes, practice exams, instructor email support and more. (Read our ACTION Certification Review) (ACTION Web Site) |
---
| School: | |
| --- | --- |
| Program: | Personal Trainer Diploma |
| Locations: | Online Course |
| Description: | Another online personal training course that allows you to self study at your own pace. All exams are taken online and the curriculum uses a mixture of audio and video programs to compliment the textbook. The overall program including materials and exams is available for around $900 making it an economical choice and a quick way to get started in the industry. (Receive More Information) |
Preparing for the Exam
If it has been a while since you were educated, you will likely need to do some studying before taking the certification exam. The certification providers often have DVD and workshop based training options to supplement your self study. In addition we recommend taking our exam prep course to make sure you pass on your first try.
I know it can seem like a difficuly process but compared to other industries it is really easy to become a personal trainer.
Navigation Guide: Home Page / Getting Started as a Personal Trainer